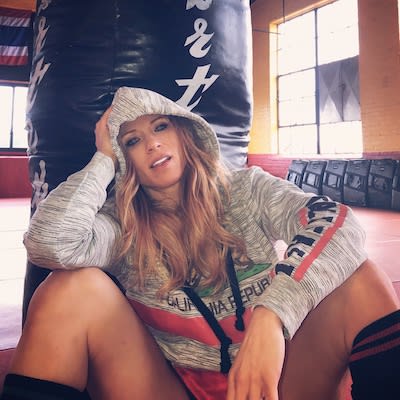 Amber
Amber began her martial arts career about 18 years ago with training in Karate, Kenpo, and Jujitsu. Within 4 years, she earned her first-degree black belt (Shodan). Two years after that, Amber earned her second-degree black belt (Nidan). While practicing these martial arts, she became interested in Muay Thai boxing.
As a result, Amber joined Burke's Martial Arts and began practicing Muay Thai boxing. She instantly fell in love with it and continues practicing it today. She also practices Vee-Arnis Jujitsu (street self-defense) and earned her black belt (Sensei) in December 2017.
Amber has been a kickboxing instructor at Burke's Martial Arts for about 8 years. She's passionate about helping others live a healthy lifestyle through proper nutrition and exercise. Amber also happens to be a certified elementary education teacher with a certificate in special education.
In addition to martial arts, Amber is a referee and judge for Wartime Muay Thai promotions. She enjoys being in the ring utilizing her referee skills.
For Amber , martial arts has turned out to be a lifestyle. Burke's Martial Arts has become her second home. Amber is thrilled to be a part Burke's Martial Arts amazing team!