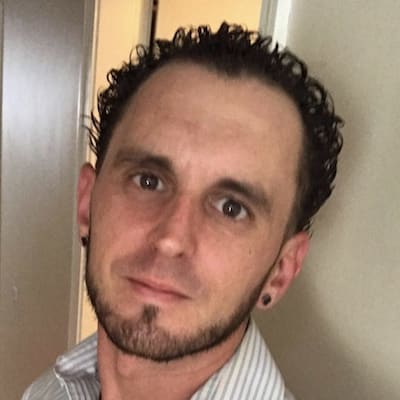 Mike Nelson
Hey there I'm Mike Nelson and I'm currently the program director for AtomicKickboxing. I have been involved in the martial arts & fitness industry for over 15 years working with 100's people in Rhode Island reach their health and fitness goals. You see, I have not always been in good shape and healthy, at one point I was 235lbs. After having some events taking place in my life, I decided that I was very unhappy with myself and no longer wanted to feel / look this way anymore.
This is where kickboxing and martial arts came to the rescue. I had signed up to a local martial arts school and was hook on the first class. The gym wasn't really for me but I found that martial arts and kickboxing was perfect. I ended up losing 60lbs and gain so much muscle I never had along with incredible endurance and flexibility. I felt so amazing after doing this that from this point I said to myself, I would love nothing more then to help others feel the same way.
So that's just what I did and 15 years later I still going strong. I absolutely love being able to teach, coach, motivate and help others on a daily basis achieve things they thought once was impossible. It truly is my passion and calling in life, I am very fortunate and blessed to be able to do what I love to do.
If you're reading my bio I'm going to assume you also may be looking for a way to help yourself become healthier. Why not give kickboxing a shot, I can promise you this if you don't take action now nothing will ever change. However if you do decide to give it a shot it could be the very thing that changes your whole life. I Hope to see you on the mats soon and look forward to working with you.