IMPORTANT: Do You Live in Cranston, Johnston, Providence, North Providence, Warwick, West Warwick, or Providence County?
Call Now! 401-300-2647

Famous Cranston Instructor Shows You How to Have Fun While Sculpting an Attractive Body, Shrinking Your Waistline, and Toning Your Muscles
Dear Friend,
Are you SICK & TIRED of....
Hard-to-follow diets?
Too much fat in your midsection?
Feeling unhappy or uncomfortable with your body?
Weight-loss programs and boring old gyms?
Being out of energy and sluggish every day?
No Problem! No Problem!
I help men and women (including moms) have fun while getting in shape... and at the same time teaching them real self-defense techniques.
So, if you're ready to take your fitness to the next level, then I have something for you that's better than...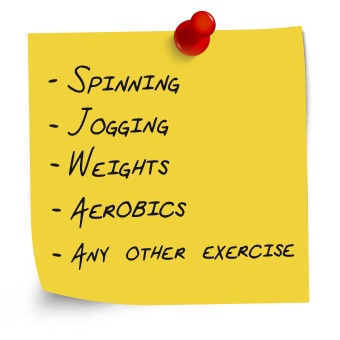 Perhaps like many men and women, you feel like you've tried every diet, workout plan, or fitness routine, only to be met with disappointment.
Or maybe you're someone who is simply stuck at a plateau...
...and you need something to get you unstuck so you can melt away those last 10 to 20 pound of stubborn and difficult fat.
Our Cranston kickboxing classes have a reputation for being the best in Rhode Island.
It delivers fast results.
And it beats other programs because it helps you...
Trim away your stubborn fat

Get Lean

Achieve the attractive, sexy body of your dreams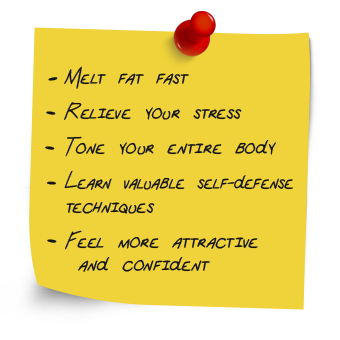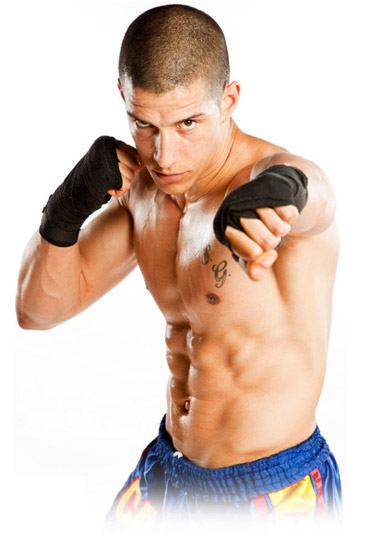 Our kickboxing classes have a powerful cardio-conditioning element that is very effective at burning fat - especially around the midsection. In fact, with our Cranston kickboxing sessions, you'll tone your entire body.
And while most Rhode Island residents turn to our kickboxing program for the fitness and health benefits, the self defense element is certainly a nice perk for many women... and men.
Being able to protect yourself is a priceless asset that empowers you because you'll be better able to safely get out of dangerous situations. Plus, many men and women find our kickboxing sessions a fabulous way to get rid of stress after a long, hard day.
With our Cranston kickboxing classes,
you'll feel more attractive, sexy, and confident.
Get into much better shape
Speed up your sluggish metabolism and burn more calories
Melt fat away, quickly
Boost your confidence and motivation
Feel attractive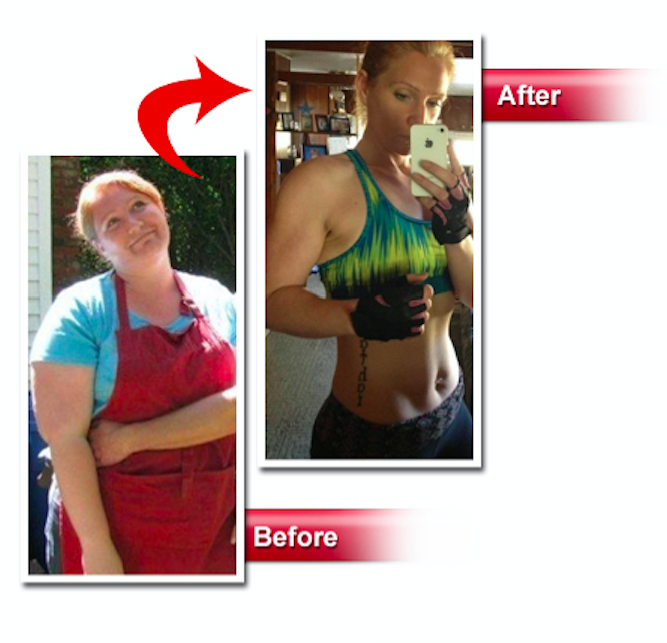 Mother of 3 got her sexy
bikini body

back!

"After my third child, I had a horrible time trying to lose the weight I gained. It seemed like my body would never go bak to the way it it was. After up and down dieting and trying different workout fads, I got a few of my cousins together to join Burke's kickboxing class because I heard that their Kickboxing classes were the best.

I laughed when one of the instructors told me I could lose 20 lbs. in 8 weeks. 22 pounds later and I'm still in shock of what I've done! Thank you!

-Ashley Rodrigues 32 (housemom)
Cranston, Rhode Island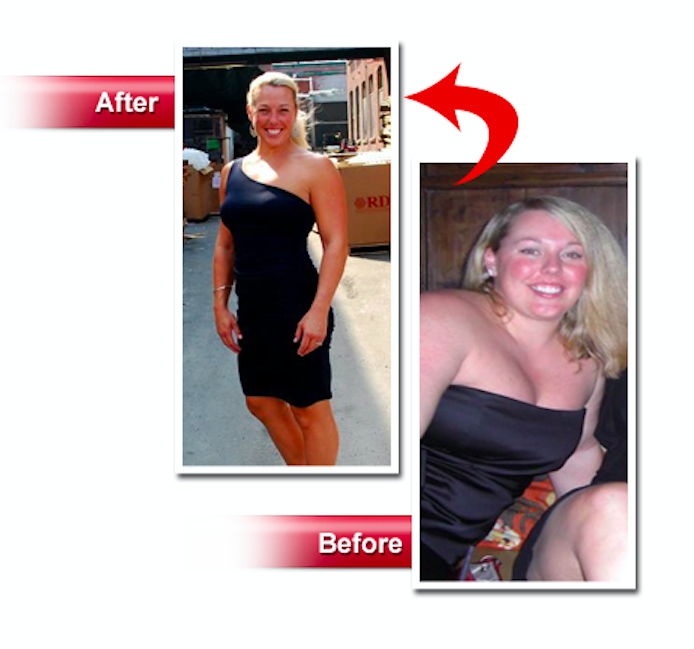 "I went from a size 16 to a size 4 in just 1 year!"
Since joining Atomic Kickboxing almost a year ago, I have lost a few things but have gained so much. Losing 109 lbs. and going from a size 16 to a size 4, I can tell you that there is no workout there like what you'll get here. Not only have I gained back my confidence, I feel great, and I'm in the best shape of my life.
If you are looking to lose weight, get in great shape, feel amazing, get healthy and/or learn how to defend yourself, then I would recommend coming to check us out! You will be hooked from the start!
-Abbe Aldrich, 37 (mom)
Warwick, Rhode Island

Kickboxing burns mega-calories
There's no other form of aerobic activity that burns more calories.
Research and studies have shown that kickboxing burns over 800 calories per hour. It's a high-power form of cardio that helps boost metabolism and shed excess fat and weight.
Kickboxing = 860 calories per hour
Jogging = 490 calories per hour
Walking = 245 calories per hour
Bicycling = 420 calories per hour
With our kickboxing classes, you can look forward to burning tons of calories. Plus, you can expect the following fitness and health benefits...
Fat Loss
More muscle tone

Improved energy, endurance, and stamina

Better coordination and flexibility

Increased confidence and self-esteem

Lots of fun
And, it's always more fun with your friends.
So, feel free to bring a few of your friends. You'll certainly have more fun as you work out and burn fat with your buddies or girlfriends.

Okay, so what can you expect at our Cranston kickboxing classes? Well, let me first tell you what you won't find here...
No pushy sales people
No arrogant staff
No overcrowded facilities
No out-of-shape instructors
No rude people or classmates
No poor service
You'll find none of that garbage in our classes. And that's why I'm never surprised to find that men and women drive far distances to experience our caring, fun, and positive teaching style.
Our goal is to help you get in the best shape of your life while having fun with one of the top-rated cardio workouts ever. And you'll experience positive interactions with staff and classmates in a friendly atmosphere.
At our Cranston kickboxing studio, you'll...
Get in shape while learning kickboxing

Have fun and make new friends

Learn the elements of kickboxing and self defense

Real progress and results can only be achieved by taking action.
And right now, you have a special opportunity to take action, make progress, and get the results necessary so that you can...
Melt fat and flab

Sculpt lean, toned muscles

Tighten your thighs and abs

Burn away your belly fat

Improve your concentration, focus, and confidence
For a Limited Time, You Can Take Advantage of Our Cranston Kickboxing
Web Special Offer
For Less Than $20